Monthly Billing is Coming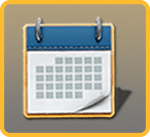 Hydro Ottawa is moving to monthly billing beginning in late 2013. Customers will soon be billed monthly instead of bi-monthly. Once your account has transitioned, you will receive 12 bills a year, with each bill representing a consumption period of approximately 30 days. This change will be reflected in the due date and billing period indicated on your bill.
This shorter billing cycle will provide you with a more current view of your consumption history.
Account numbers and electricity charges will not be affected by this change.
If you are a Pre-Authorized Payment Plan customer, the amount due will continue to be automatically debited on the due date. It will be debited, however, on a monthly rather than a bi-monthly basis.
If you are an Equal Monthly Payment Plan customer, there are a few more changes you need to be aware of. This information will be sent to you directly in the coming weeks.
Please consult the Frequently Asked Questions for commonly asked questions.
---
Did you find this page useful?