At Hydro Ottawa, we work to build a sense of community and teamwork to raise money for local organizations.
Our long-standing pledge to be a company that "gives where it lives" assumed new purpose and relevance, against the backdrop of the extraordinary challenges associated with COVID-19.
During the early days of the COVID-19 pandemic, when local healthcare workers were struggling to secure adequate supplies of personal protective equipment (PPE), Hydro Ottawa also donated 12,000 masks to The Ottawa Hospital.
These are just a few of the giving campaigns we're supporting to help improve the quality of life in our community.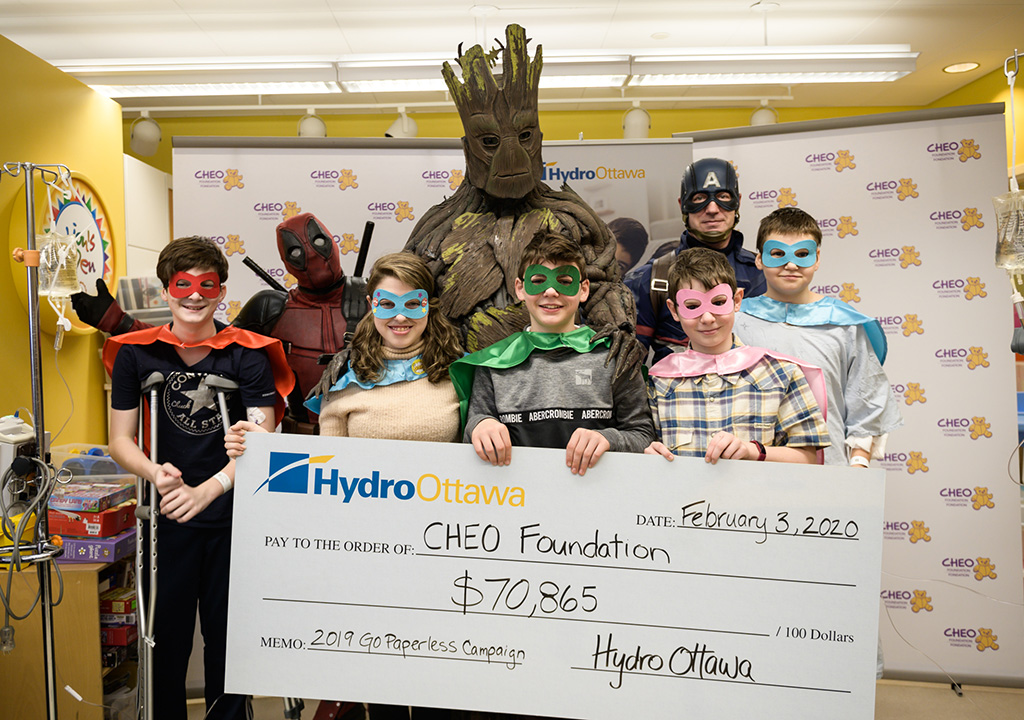 In January 2021, in honour of Bell Let's Talk campaign, Hydro Ottawa presented CHEO with a $30,000 donation in support of its child and youth mental health programs. CHEO is one of the largest providers of mental health services in Ontario for youth and their families.
As a community company, Hydro Ottawa is passionate about giving back to the community and investing in local institutions that support children and youth. Since 2015, Hydro Ottawa and the CHEO Foundation have partnered on the 'Go Paperless' annual campaigns. Through this campaign, Hydro Ottawa donated $5 to the CHEO Foundation for every customer that registered for our online billing service and/or one of our automated payment plans. To date, Hydro Ottawa now has 56% of customers that receive e-billing and use online services.
Since the program launched, Hydro Ottawa has raised more than $500,000. These funds have been used to address some of CHEO's most urgent needs, and to purchase life-saving medical equipment throughout the hospital such as:
2015 - Max Keeping Fund for Kids
2016- new (and paperless) patient monitors
2017 - echocardiography machine to help tiny preterm babies admitted to the neonatal intensive care unit
2018 - CHEO support services aimed at helping children play and socialize during appointments and longer stays in the hospital
2019 - replace aging ambulatory blood pressure monitors for its Dialysis Unit and the purchase of BiliBlankets for newborn babies
2020 – support for youth mental health programs
This campaign is an example of how we contribute to our community in which we live and work – which has always been part of our mission.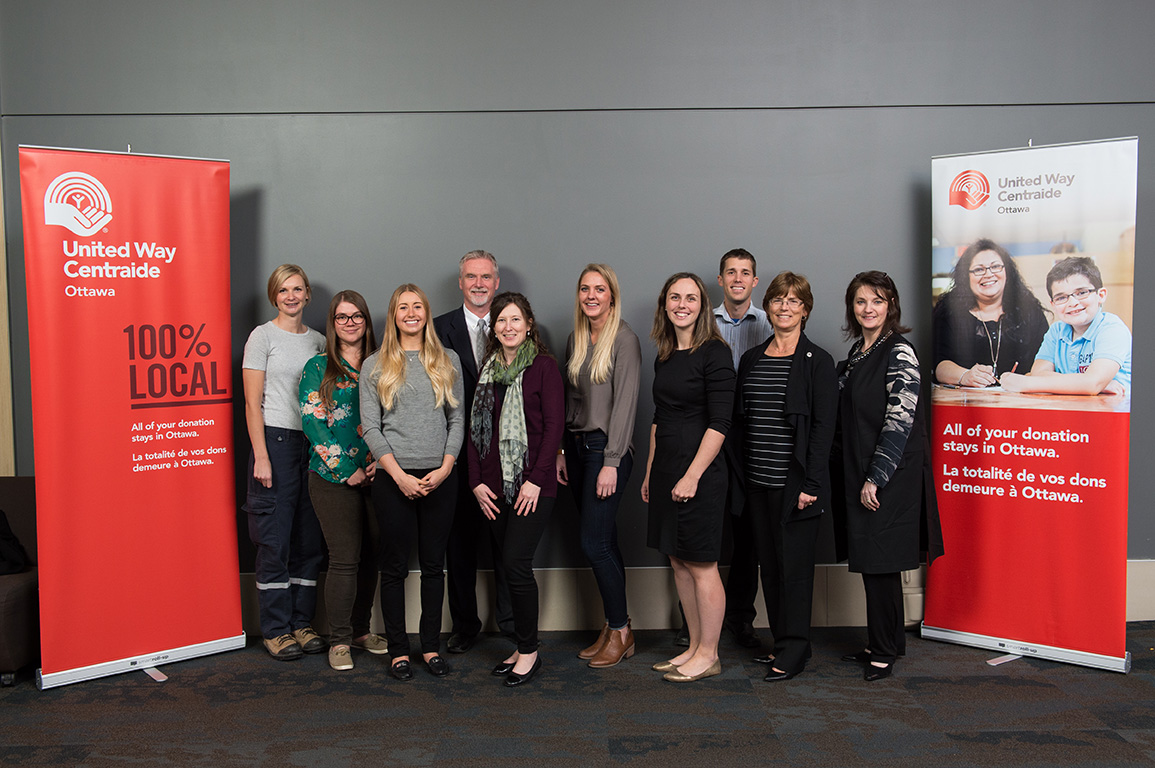 Since 2012, Hydro Ottawa has been supporting the United Way to fulfill their mission of breaking down barriers, improving lives and creating opportunities for the people who need them most.
Through employee donations, corporate matching, bake sales, BBQs, golf tournaments and more, the organization has raised more than $1.3 million in support of the following community programs:
youth homelessness and after school programs
mental health resources
seniors living alone
frontline agencies that serve the homeless or those at risk of being homeless
Staying mentally healthy is important, now more than ever as we see the impact COVID-19 has had on the mental health of people everywhere. Hydro Ottawa supports The Royal, one of Canada's foremost mental health care, teaching and research hospitals whose goal is to help more people living with mental illness and addiction into recovery faster.
Our support of The Royal includes sponsorship of their Inspiration Awards which recognizes the passion of people committed to making the world better, the determination to triumph through hardships, the courage to speak up, and the resolve to help break down the stigma often associated with mental illness. As a company that gives where it lives, we also support the Leaders for Mental Health Breakfast which unites local community business leaders to raise awareness and funds for mental health care and research.
Cancer affects 1 in 2 Canadians, and in 2016 Hydro Ottawa saw this type of impact first hand with several employees. This resulted in Hydro Ottawa and their employees pledging $1million over a five-year period to fully equip an entire mammography room at the Rose Ages Breast Health Centre at The Ottawa Hospital. The Centre, which opened in 2018, offers expertise in breast imaging, diagnosis, risk assessment, surgical planning and psychosocial support. Money is raised through the annual Hydro Ottawa Charity Golf Tournament and is made possible thanks to the enthusiastic participation of employees, supporters and industry partners. Fundraising was paused in 2020 due to the pandemic and we hope to resume with our event this year to complete our goal.