Break-down of your bill.
Hydro Ottawa is responsible for the safe, reliable delivery of electricity to more than 340,000 customers in the City of Ottawa and the village of Casselman. Hydro Ottawa is committed to delivering value to its customers by providing safe and reliable service.
The Delivery Charge covers the costs of delivering electricity from generating stations across Ontario and then to your home or business. It includes the costs to build and maintain transmission and distribution lines, towers and poles and to operate provincial and local electricity systems. Hydro Ottawa's distribution charge, which is included in the delivery charge, represents only a small portion of your bill.
We pass on the remaining charges, without mark-up, to the other companies responsible for generating electricity, transmitting it, and to regulators and the provincial government. A portion of these charges are fixed and do not change from month to month. The rest are variable and increase or decrease depending on the amount of electricity that you use. Please see the chart below for a break-down of these charges.*
Break-down of Charges effective May 1, 2021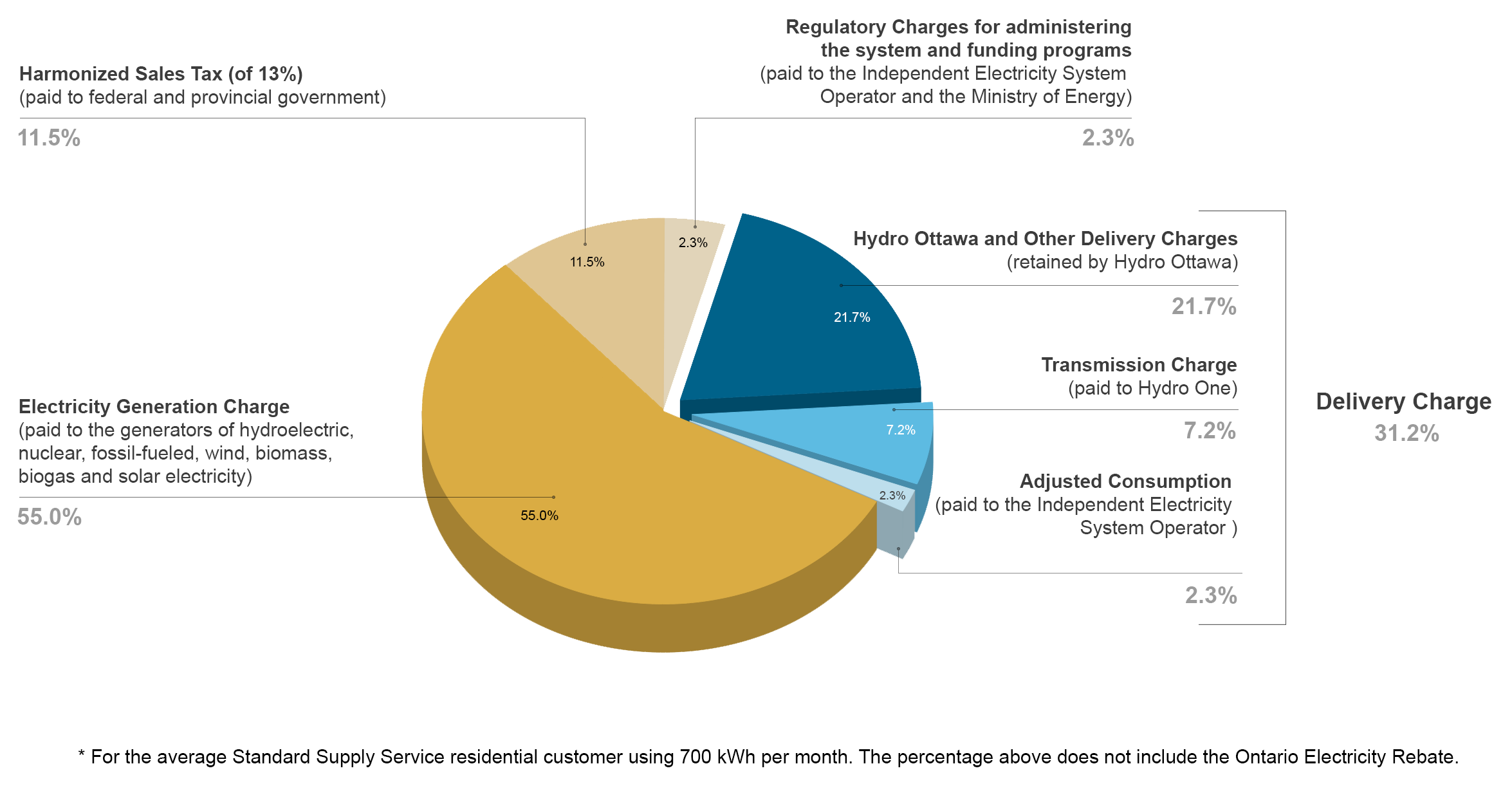 Ontario's system-wide electricity supply mix is evolving.
Fostering a culture of conservation and developing renewable sources of energy are key elements of Ontario's electricity future. This can be seen in the diversity and growing availability of alternate power sources coming online in Ontario's power grid. To meet the increasing demand for power in the future, however, it remains important to reduce our consumption now. This includes the adoption of clean energy sources. Visit our conservation section for some great tips to save electricity.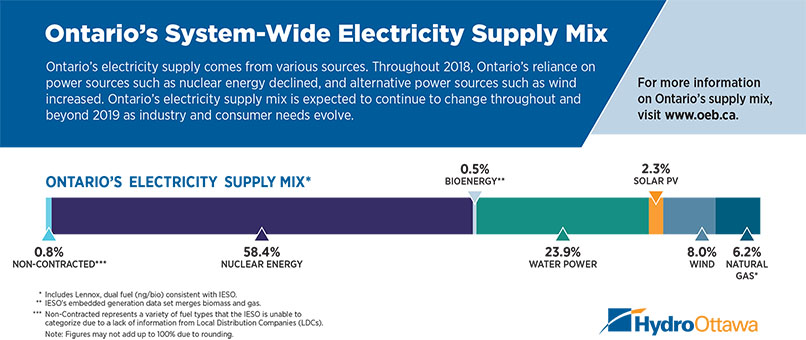 * Includes Lennox, dual fuel (ng/bio) consistent with IESO.
** IESO's embedded generation data set merges biomass and gas.
*** Non-Contracted represents a variety of fuel types that the IESO is unable to categorize due to a lack of information from Local Distribution Companies (LDC's).
Note: Figures may not add up to 100% due to rounding.