Major projects (or planned work) are scheduled works on our infrastructure that can take place just within your neighbourhood or across our service territory.
Hydro Ottawa's equipment may be located within our easement, the city of Ottawa's road right-of-way allowance, while distribution equipment could be located at the edge of your property or in your back and side yards.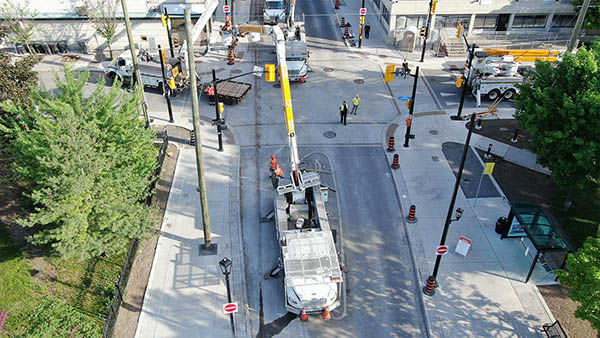 Hydro Ottawa labels those projects as work that will be done in your neighbourhood over a period of time that extends beyond one day. Work may include the replacement or installation of hydro poles and transformers, overhead wires and underground facilities, equipment relocation, system expansion, substations construction, tree trimming and much more. Regardless of size, we are committed to keeping you informed as we invest in service reliability and safety.
For the latest information on power interruptions taking place in your neighbourhood, visit the Scheduled planned power interruptions page.
Note: Project information, including dates and times are subject to change. Impacted customers will get notified at least 48 hours in advance of any changes.
List of major projects: