Image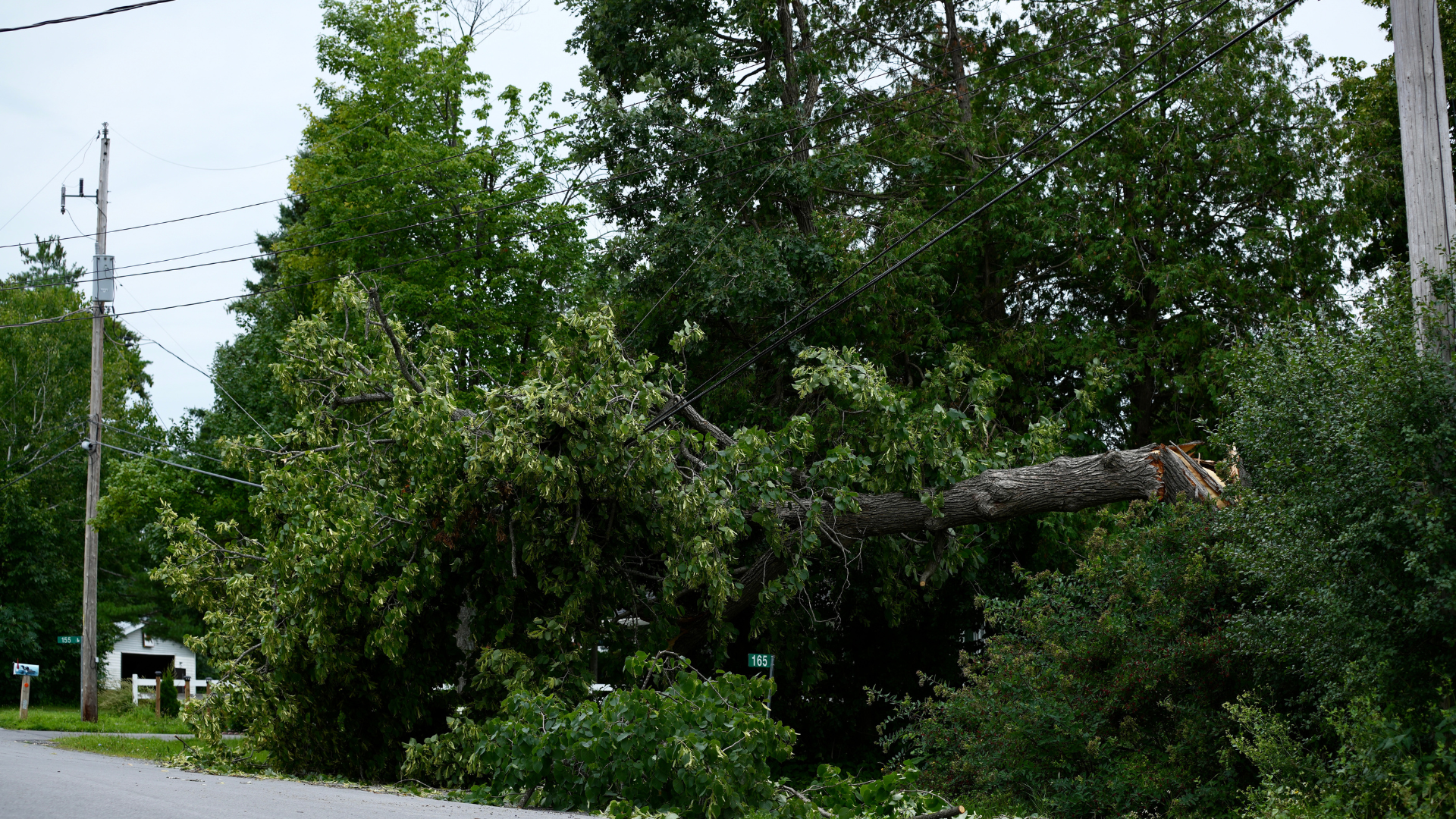 The recent summer storms that have swept through Ottawa serve as a testament to the unpredictable and often destructive nature of weather patterns. Torrential rains, powerful winds, and lightning strikes can wreak havoc on our urban landscape and as a result, negatively impact Hydro Ottawa's electrical infrastructure. Needless to say, proper tree trimming plays a crucial role in protecting our city and our properties in ways that may not be so obvious.
---
Protecting power infrastructure
Tree trimming acts as a safeguard for our power infrastructure. Trees growing too close to power lines pose a significant threat during storms so our crews are expertly trained in proper pruning techniques to redirect growth away from power lines, while making every effort to protect the health of the tree. The combination of heavy winds and wet conditions can lead to the collision of branches with power lines, causing power outages and leaving entire neighborhoods without electricity. The storms experienced during this summer - and over the past year -  have left countless households in the dark, highlighting the urgency of proactive tree trimming to prevent such disruptions. 
Image
Promoting safety and accessibility
In the aftermath of a storm, ensuring the safety and accessibility of our roads and sidewalks is critical. The recent storms have left numerous streets littered with tree debris that affects mobility across the city. Fallen branches and debris can obstruct thoroughfares, hindering emergency response and inconveniencing local residents. Regular tree trimming not only prevents these blockages but also minimizes the potential risk of falling branches injuring pedestrians or damaging vehicles.
Environmental impact
Beyond the immediate concerns of storm resilience, tree trimming plays a vital role in maintaining the health of our urban ecosystem. Ottawa's green spaces contribute to the city's aesthetic appeal, air quality, and overall environmental health. The recent storms have resulted in a loss of many mature trees, robbing the city of these valuable assets. Not only does proper tree trimming prevent storm damage but it also promotes healthy growth, ensuring that our precious greenery can continue to thrive for many generations to come.
Image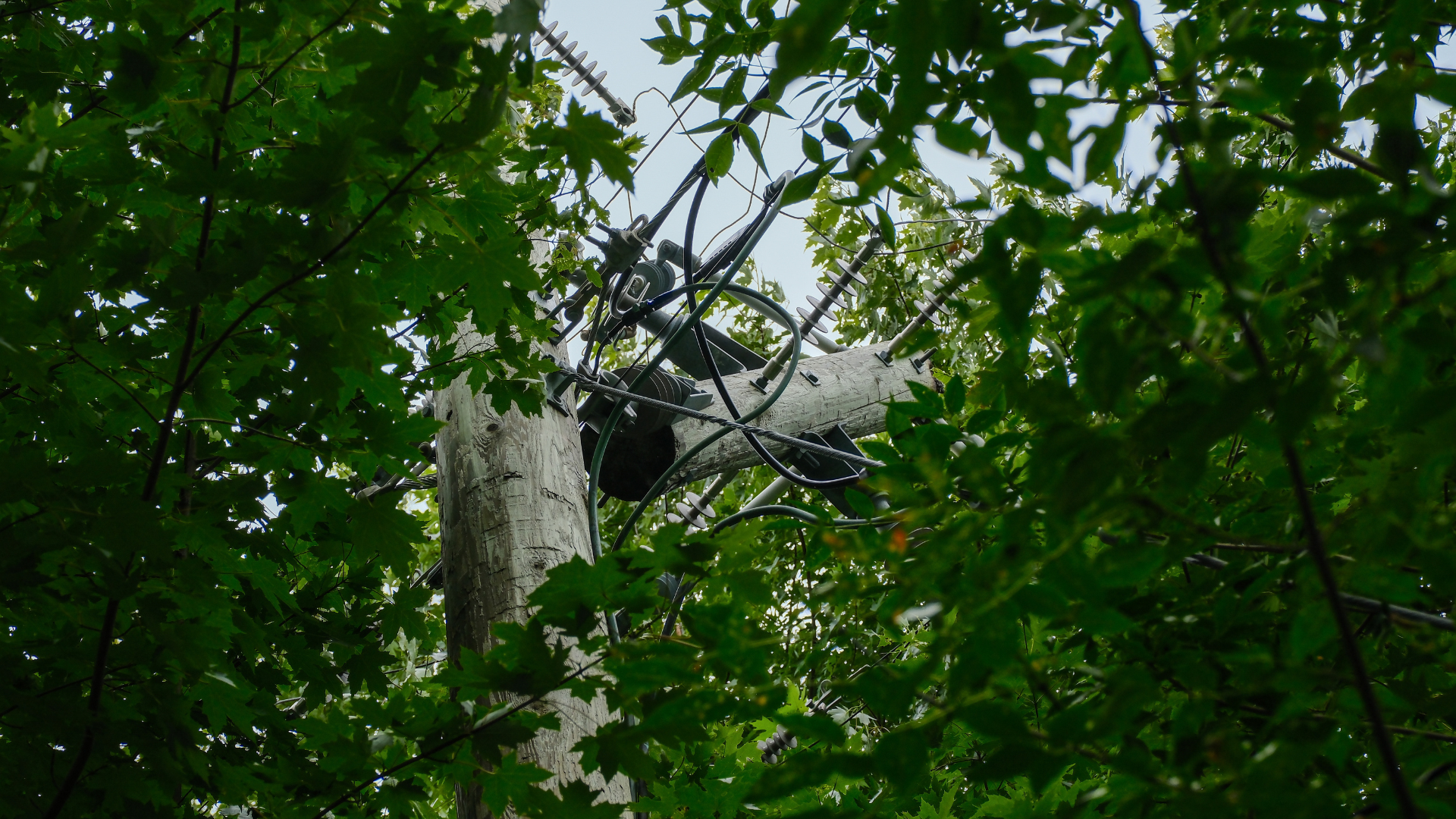 How can you help?
Hydro Ottawa is committed to the safety of its customers and its community. We've increased patrolling in neighbourhoods that are always hit by storms to proactively tree trim before the scene turns into a greater disaster. Over the next few weeks, crews will be sent to visit more rural areas of our city to improve the overall reliability of our grid. However, as we cannot be in all places at once, we ask for your help in identifying hazards and keeping these following procedures in mind:
If a tree or plant is within the Hydro Ottawa clearance area, do not attempt to trim it yourself. Only contractors approved by Hydro Ottawa can work within three metres of an overhead power line. For assistance, submit your tree trimming electrical service request online. 
If the tree is outside of Hydro Ottawa's clearance area, you can perform your own pruning as long as you keep yourself, your equipment and all parts of the tree at least three metres away from the power line.
If you notice a tree near an overhead power line, or you need a temporary outage to trim or remove trees on your property, submit a non-electrical service request online or contact us by telephone at 613-738-6400 weekdays between 8 AM and 5 PM (excluding statutory holidays).
As Ottawa continues to weather the storms of summer, the recent unpredictable weather patterns serve as a simple reminder of the importance of investing in proactive tree trimming for the well-being of our city and its residents. By mitigating the risks associated with storms, we can ensure that Ottawa remains a resilient and vibrant place to call home, no matter the weather that comes our way.