In order to balance the benefits of a healthy tree canopy with the needs for public safety and electricity supply reliability, Hydro Ottawa conducts a Tree Trimming Program throughout the year.
All crews involved in the Tree Trimming Program follow industry best practices, receive extensive training in proper line clearing techniques, and are regularly updated on electrical awareness.
Our tree trimming crews are trained in proper pruning techniques and do their best to redirect growth away from the power lines while attempting to protect the health of the tree. Every effort will be made to minimize the impact to the trees. However, we must achieve required clearance objectives.
Our experts evaluate the landscape around the electrical equipment and the natural structure of the tree before any work begins. The individual characteristics of each tree are also taken into consideration.
Directional trimming is used to encourage growth away from conductors – see "V" trim and "C" trim illustrations below.
The following illustration depicts the tree trimming zone: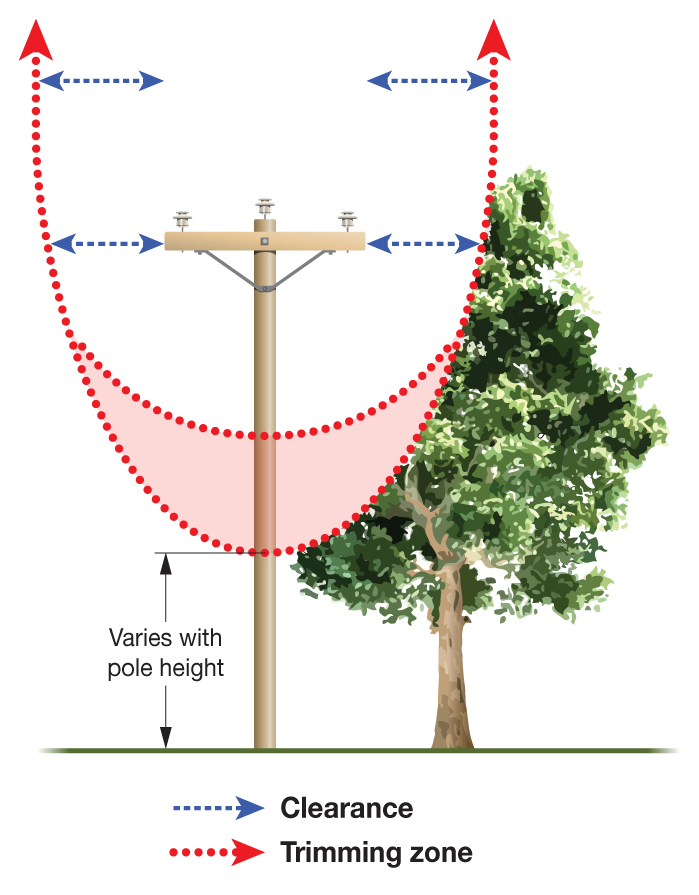 Our crews adhere to the same professional standards as other arborists and follow similar tree trimming cuts.
These experts make every attempt to trim sufficient clearance to reduce electricity risk to the public and support reliability. However, each tree is different.
The table below is from the Infrastructure Health and Safety Association's Line Clearing Operations Safe Practice Guide. It shows the growth rate of various tree species, and the required clearance for each.
Clearance distance is increased for trees that grow very quickly to ensure they remain outside the tree trimming zone for the following 3 years.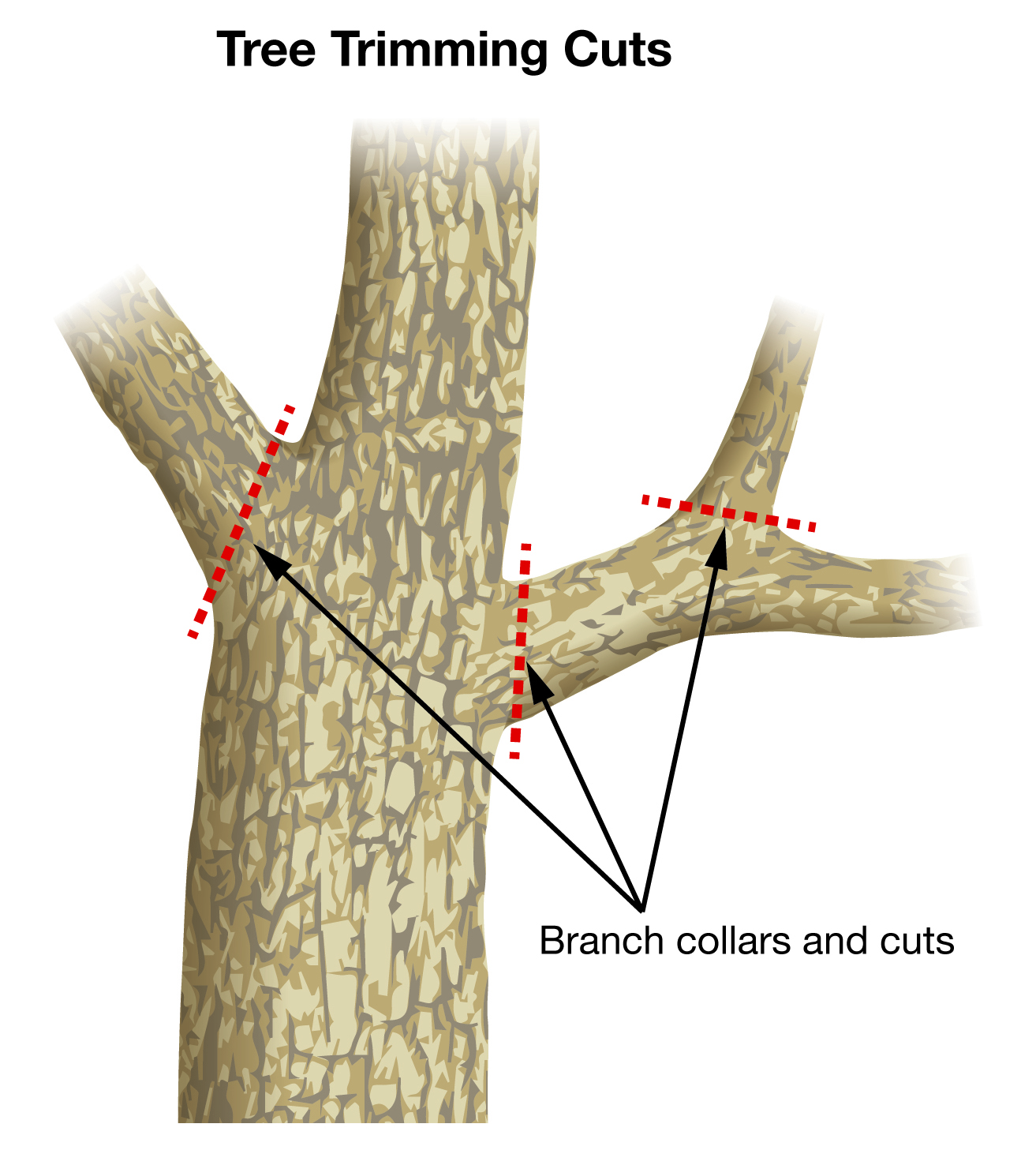 Tree Species: Growth Rates and Clearance Requirements
Very Fast Growth

12' or 3.7 m of clearance

Fast Growth

11' or 3.4 m of clearance

Medium Growth

9' or 2.7 m of clearance

Slow Growth

8' or 2.4 m of clearance

Carolina Poplar
Willow
Tulip
Sugar Maple
Cottonwood
Locust
Black Cherry
Horse
Lombardy
Manitoba Maple
Aspen
Chestnut
Red Pine
Hickory
Elm
White Oak
Red Maple
Beech
White Pine
Balsam Fir
Sycamore
White Spruce
Scotch Pine
Black Spruce
Birch
Hemlock
Jack Pine
White Cedar
Red Oak
Basswood
Walnut
Ash
Larch
Norway Spruce